Early approval for Ensto Switches as safety deadline nears
New US safety regulations come into effect on July 16 for manual controllers used in electric motor applications. Both Ensto Compact and Origin controllers and local disconnects have now gained formal approval from Underwriters Laboratories Inc®, UL®, the body that tests electrical devices and equipment for safety.
Marvin L Lyon, President of Lyon LV Elec.Intl.Inc., the company that distributes Ensto products in the US points out that UL 'formal confirmation of compliance' to new and existing UL508 requirements was given to Ensto well before the July 16 deadline. The Finnish company was one of the first to undertake the extensive product testing and approvals procedures. This safety qualification is a standard appreciated by other countries including those in the EU.
In approving and continuing to list the company's products, Underwriters Laboratories points out, "the new and revised requirements that apply to your product will help to maintain the highest level of safety." The regulations ensure that switches or manual controllers for motor control applications provide safe line-to-load isolation.
The UL listing means that the Finnish company's products are approved for use in a variety of motor control uses up to 100 hp. Most applications, however, lie in the 3-60 hp range, including general use, resistive loads, electrical discharge lamps, motor controller and motor disconnect with lock-out/tag out capabilities. Their suitability includes use for Design E motors that offer energy efficiency and environmental savings. "Considerable market potential lies in applications related to traditional motors up to 50 hp and E rated motors up to 40 hp operating at up to 480 VAC, with some switches suitable up to 600 VAC," believes Lyon.
Group installation capability
Under the regulations, manufacturers also have to show evidence of 'group installation capabilities' of their manual controllers by 16th July. The company points out that both the Origin and Compact controllers and disconnects comply with these requirements and have relevant UL Listing.
Ensto, based in Porvoo, Finland manufactures a wide range of electrical components and systems for industrial, commercial and domestic applications. Set up in 1958, the company's products are distributed in more than 50 countries. It employs 1700 and its turnover for 2000 was around US $200m.
For more information contact:
Johnny Lindström, Sales and Marketing Director
Ensto Control Oy
Ensio Miettisen katu 2
PO Box 77, 06101 Porvoo
Finland
Tel: +358 204 7621
Fax: +358 204 76 2516
Email: johnny.lindstrom@ensto.com
Or
Marvin L. Lyon, President
Lyon LV Elec.Intl, Inc.
148 Stephensburg Road
Port Murray, NJ 07865-3205
USA
Tel: +1 908 850 3660
Fax: +1 908 850 4540
Email: marvinl@lyonlvei.com
Press release images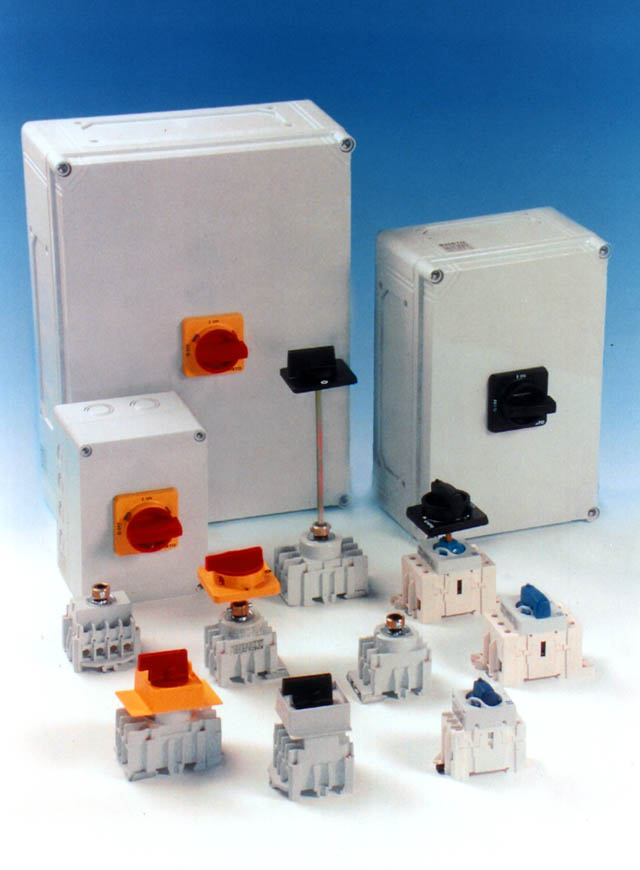 Early approval for Ensto Switches as safety deadline nears