Pankaboard continues its steady development and announces the opening of its own branch office in Russia
/INS. Pankaboard, a leading Finnish specialty cartonboard producer, will open an own sales office in Russia to strengthen its local presence in the market. In addition to Russia, the office will serve the CIS markets as well.
The new office and sales execution is headed by the Regional Sales Director, Mr. Vladimir Pushilin, who has deep sales expertise and knowledge in the market of cartonboard packaging. Mrs. Tatiana Shaburova has been appointed sales and customer service manager.
The office will be located in Saint-Petersburg (1217, 21 lit. A, Gakkelevskaya str., Saint-Petersburg, 197227) and will be fully operational as of the 10th of March 2014 providing the highest service level to the customers.
The own sales office in Saint-Petersburg is a natural and strategic development and will enable Pankaboard to further enhance and develop the sales and customer service in Russia and CIS.
For more information, please contact:
Pankaboard Oy
Ari Vouti
CEO
+358-50-5999193
ari.vouti@pankaboard.com
Pankaboard Oy
Christer Nordman
Vice President – Sales and Marketing
+358-40-8396900
christer.nordman@pankaboard.com
Pankaboard is a privately-owned cartonboard and specialty board manufacturer headquartered in Finland. Its production facilities are located in the town of Pankakoski in Eastern Finland. The company produces 100.000 tons of board per year, which nearly all is exported to Europe, North-America and Asia. Pankaboard has got both PEFC and FSC certificates. Board-making tradition in Pankakoski started over 100 years ago.
Press release images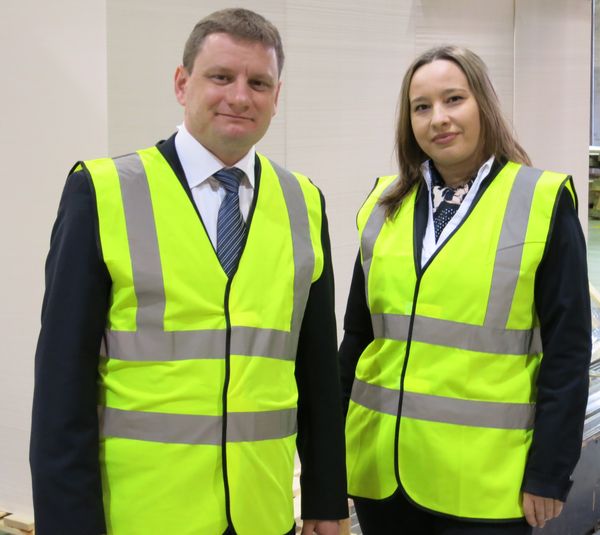 Mr. Vladimir Pushilin and Mrs. Tatiana Shaburova © Pankaboard