Focus on special cartonboard and Russia
Pankaboard is a leading producer of special cartonboards and folding boxboards (FBB) for a wide range of applications, primarily packages for luxury beverages, food, health care, and pharmaceuticals. The mill's proximity combined with flexible customer service lead to cost-efficient logistics for Russian customers and demonstrate a strategic focus on cross-border trade.
Pankaboard specialises in virgin
fibre cartonboards that are tailored to meet specific end-use segments. The mill offers a wide range of coated and uncoated cartonboards, including folding boxboards up to 550 gsm (1.0 mm) for luxury beverage packaging as well as for food, pharma and health care packaging.

Wide product range for different applications

The folding boxboard, PankaBrite (275 - 550 gsm), is well suited to luxury beverage packages because of its thickness. "Due to its thickness we can offer PankaBrite as a very cost efficient and ecological alternative to laminated material constructions," says Vice President Christer Nordman. "The smooth surface gives excellent printing results." The folding boxboard can also be delivered with a coated backside, PankaWhite, which for example is used for boxing popular Armenian brandies.

This unique product range also includes a wide selection of uncoated speciality boards such as the uncoated folding boxboard PankaStar, which is an attractive choice for highlighting the ecological image of a product.

Using the Condebelt technology for uncoated board results in exceptional smoothness and printability. The mill also produces several other cartonboard grades for various special applications, such as material for laminated displays and picture frames, and for the food service industry.

Emphasis on cost efficient solutions for Russian customers

With Pankaboard's proximity to the Russian border only 25 km away, there are advantages in terms of cost efficient logistics and sustainable transports. In fact, St. Petersburg is as close to the mill as Helsinki. "Customers appreciate our flexible service and delivery options (FCA), which lets them pick up products directly from the mill," says Mr Nordman. "We see and treat Russia as our home market, and we feel mentally connected to the Russian people."

Thanks to this cross-border cooperation and these strategically important customers, Pankaboard has increased its focus on Russia. Since 2012 Pankaboard has been working with sales representative BOCO in Russia, with offices in Moscow and St Petersburg (contact details below).

Sustainability and product safety

All cartonboards produced by Pankaboard are made of virgin fibres. Pankaboard is accredited by PEFC and FSC, and the raw material comes from local, well-managed forests.

"Our product range has a low carbon footprint thanks to the use of local forests, efficient material utilization (ground wood pulp) and steam generated by our integrated biofuel boiler," explains mill manager Petri Saastamoinen.

"Product safety is a high priority, which means superior microbiological and chemical purity," he continues. "Naturally, the entire Pankaboard product range is certified for direct contact with food." /INS – Nina Colliander-Nyman

For more information, please contact:
Mr Alexey Vasilyev, BOCO/St Petersburg / alexey.vasilyev@boco.cc +79219365507
Ms Elena Afanasyeva, BOCO/Moscow / Elena.Afanasyeva@boco.cc +79162147119
Mr Christer Nordman, Pankaboard/Vice-President Sales and Marketing / christer.nordman@pankaboard.com +358 408396900
www.pankaboard.com

Caption 1: Pankaboard uses raw-material from local, certified forests. © Pankaboard Oy

Caption 2: Vice President Christer Nordman demonstrates the ready-made brandy packages produced by Printarm. © Pankaboard Oy

Caption 3: Customer service is a priority at all stages for sales service manager Arto Pekkarinen and his team.© Pankaboard Oy

About Pankaboard

Pankaboard Oy is a privately-owned cartonboard and specialty board manufacturer headquartered in Finland. Its production facilities are located in the town of Pankakoski in Eastern Finland. The company produces 100,000 tons of board per year, and nearly all of it is exported to Europe, North America and Asia. Pankaboard has PEFC and FSC certification. The board-making tradition in Pankakoski began more than 100 years ago.
Press release images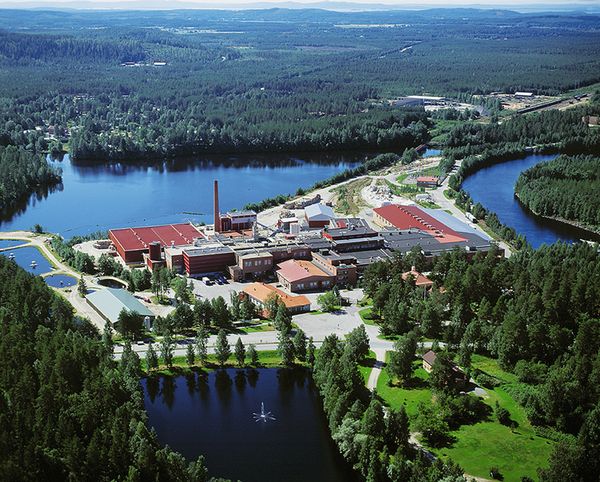 Pankaboard uses raw-material from local, certified forests. © Pankaboard Oy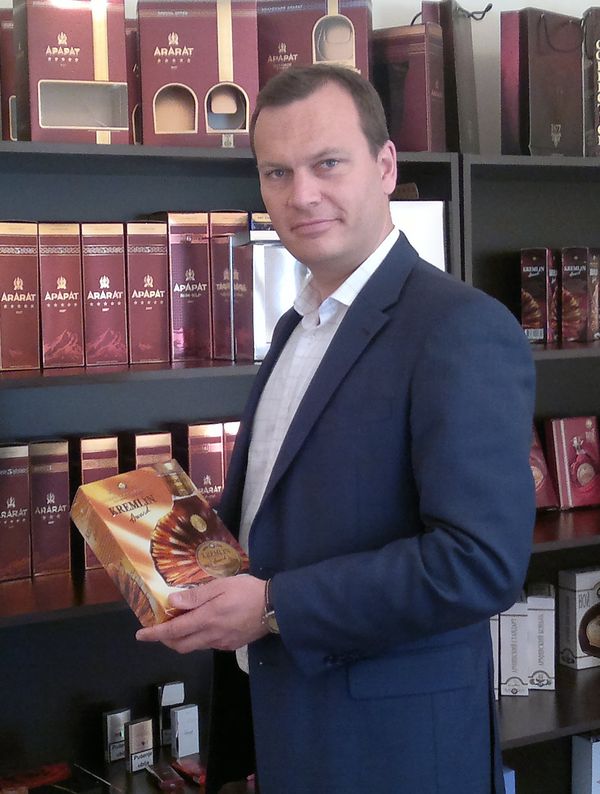 Vice President Christer Nordman demonstrates the ready-made brandy packages produced by Printarm. © Pankaboard Oy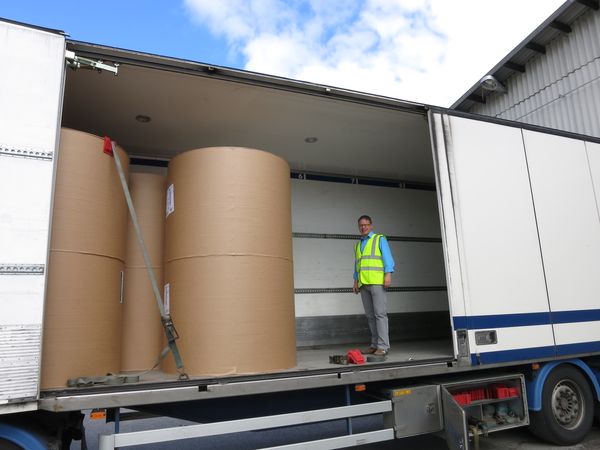 Customer service is a priority at all stages for sales service manager Arto Pekkarinen and his team.© Pankaboard Oy