Section: Walki Group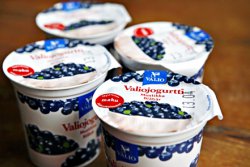 Lids for dairy products in single-portion food packaging applications have many tasks to fulfil. They must protect the contents from contamination and light, they must be sturdy, and they must be easy to apply and remove. Most materials used for lids, like aluminium, meet some of these demands but not all of them. Walki's fibre based lid is outstanding in this sense, since it meets all these demands and is also recyclable.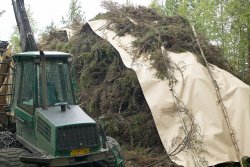 Logging residue is an inexpensive and easily accessible source of biofuel, but to improve the energy content it must first dry on the ground and after that it can be stored in piles for several months. To shelter the piles from moisture through rain, snow and ice, Walki has developed a paper-based, waterproof cover that can be chipped and burned together with the residue.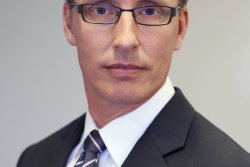 The demand for polymer coated cutsize wrapping material is growing at a fast pace in China and the Asia-Pacific area, because of the rapidly growing demand for office paper. To meet the increasing demand Walki Group has started an ambitious investment program in the company's plant in Changshu, the first major part of the investment being a 1.6m wide high-tech glue laminator.