Global approach creates innovative escalator design
KONE ECO3000 is the first escalator developed using the combined know-how and experience of three of the world's leading escalator companies. Ideal for retail and commercial buildings as well as airports, the new design achieves new levels of energy efficiency, space savings, reliability and aesthetics.
The new escalator takes design and engineering ideas proven in over 45,000 installations in 80 countries and makes them better. According to Heimo Mäkinen, Senior Vice President of KONE's Escalator Business, the international team "represents the best in the world for design, engineering and production technology".
KONE subsidiaries O&K Rolltreppen (Germany) and Montgomery KONE (U.S.), in cooperation with Toshiba, KONE's technology partner, joined together to share best business practices and develop this world class product.
Innovative drive
The heart of this escalator is its innovative TransVario direct drive system. It features a patented, chainless design that is 96% efficient, reducing energy consumption and environmental impact. It also extends oil change intervals to 30,000 operating hours, nearly twice that of traditional escalators. "This drive system, in combination with the optional EcoChain and other energy savings features, allows us to offer our customers the most reliable and environmentally friendly escalator on the market," says Harald Kirchner, Director of KONE Escalator Marketing.
The new escalator requires up to 10 percent less space than conventional escalators "which means greater architectural and design flexibility," says Dr. Alexander Pietz, KONE's Escalator R&D Manager, "and also makes this escalator perfect for renovations."
The escalator's tall glass balustrades and slender body achieve an aesthetically pleasing balance between form and function. An attractive welcome area invites passengers to take a comfortable ride. "Architects will enjoy the KONE ECO3000's simple lines, clear sense of transparency, and wide range of finishing options," says Kirchner.
Safety and comfort
Great emphasis is placed on passenger ride comfort and safety. It features a balustrade height of 1000 mm that extends from the ends through the inclined section, which safely contains riders and puts the handrails comfortably within reach. TransVario's direct drive synchronizes stepband and handrail speed to ensure a quiet and smooth ride. All major components undergo rigorous testing and the new escalator meets or exceeds worldwide escalator safety code requirements, including EN 115.
The escalator is currently being manufactured in Germany and the United States. Production in China will also begin this year. Toshiba will build and market this product under its own brand.
KONE is a leading global supplier of elevators and escalators. In addition to manufacturing, the company provides comprehensive installation, modernization and maintenance services. Founded in 1910 and based in Helsinki, Finland, the group operates in some 50 countries and employs more than 22,000 people. Net sales exceeded EUR 2 billion in 1999. KONE is listed on the Helsinki Stock Exchange.
Captions:
1. KONE ECO3000TM features the patented TransvarioTM drive, a compact, chainless design that eliminates the need to lubricate the drive chain found in standard escalators. It is 96% efficient, reducing energy consumption and environmental impact.
2. KONE ECO3000TM features tall glass balustrades that appeal to issues of style and safety. The escalator's slender body improves the visual sense of proportion and provides greater flexibility when dealing with building design and architecture. KONE has carefully engineered a handrail entry system that prevents virtually anything but the handrail from entering the inlet.
For further information, please contact:
KONE
Jeffrey Blum
Manager, Escalator Marketing
Nierenhofer Strasse 10
D-45525 Hattingen
GERMANY
Telephone: +49 23 24205413
Fax: +49 23 24205535
E-mail: Jeffrey.blum@kone.com
www.kone.com
Press release images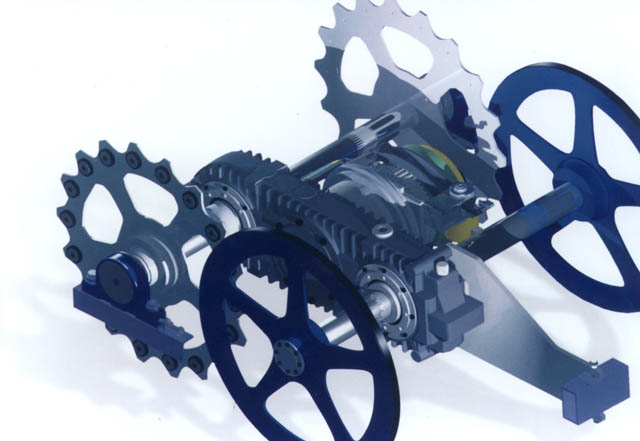 Global approach creates innovative escalator design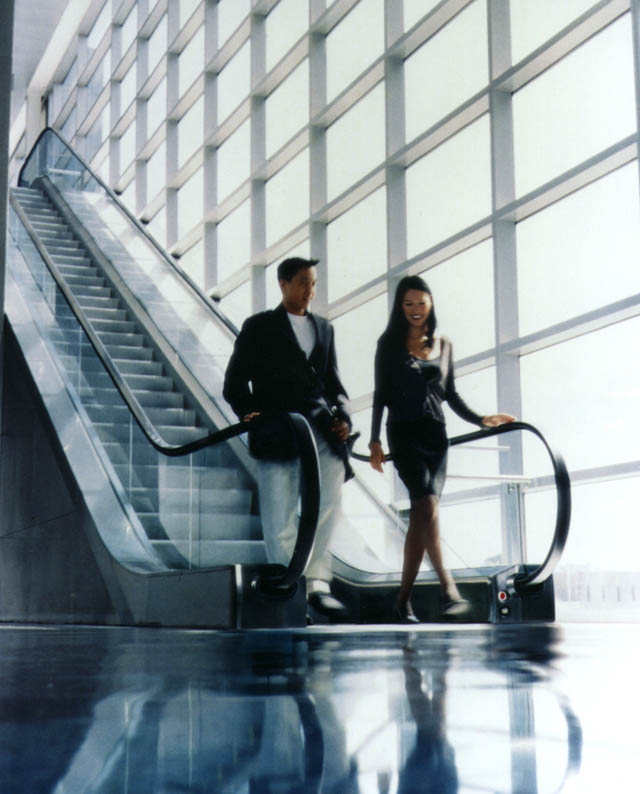 Global approach creates innovative escalator design