Metso Outotec Corporation,
Töölönlahdenkatu 2,
FI-00100 Helsinki, Finland.
Publications

Published on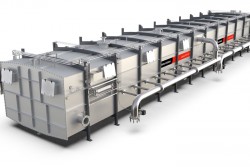 Metso Outotec is introducing its wide range of reliable and efficient filtration solutions for the industrial segment, covering, for example, chemical processing, industrial minerals, rubber and plastic, food and pharmaceutical, as well as different types of bioprocess industries. In addition to the industrial segment, Metso Outotec has a dedicated filtration solutions portfolio for the mining industry.

Published on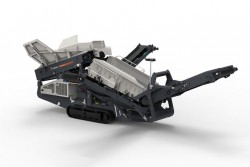 Metso Outotec is adding two new products to its Nordtrack TM  mobile crushing and screening range. The Nordtrack S2.5 mobile screen is a small size, versatile scalping screen designed for small job sites and a variety of applications. With a compact and light-weight structure, a highly efficient two-deck screen, and a wide selection of different screening media, it is the perfect solution for construction contractors with frequent changes in site locations or simply as a rental unit.
Metso Outotec to deliver two energy-efficient flash evaporation plants to NALCO's alumina refinery in India