Maschinenfabrik
Berthold Hermle AG
Industriestrasse 8-12
78559 Gosheim / Germany
info@hermle.de
www.hermle.de
Publications

Published on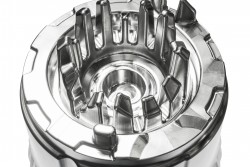 From filing to precision milling /ins   HETEC's claim of "Performance is not a matter of chance" exactly expresses the philosophy and strategy of the machining services supplier from Breidenbach! And that philosophy was born out of Friedhelm Herhaus' experience: For too long he felt hampered in his desire to put his specialist knowledge and skill to practical use and to the customer's benefit. In such cases there is only one way forward: setting up one's own operation. Together with his brother Günter Herhaus, he founded HETEC OHG, originally in Bad Laasphe. As the scope of the business grew, brother Werner Herhaus joined the company as well, and in 2000 the next milestone was reached with the founding of HETEC GmbH.

Published on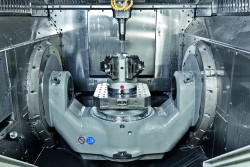 /ins . Fetzer Medical GmbH & Co. KG employs tailored yet universally flexible Hermle machining centres in its role as an OEM partner manufacturing a wide range of surgical instruments and medical technology components to customer specifications. 

Published on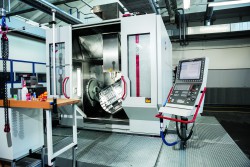 The installation of five 5-axis CNC machining centres from Hermle allows Hirschmann Automotive to turn technical innovations into high-quality mechatronic products more efficiently than ever before.