Drammensveien 131
0277 Oslo - Norway
Tel:+47 24 15 70 00
Publications

Published on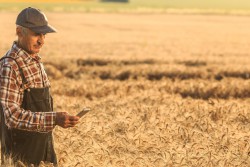 Yara Growth Ventures have invested in SP Venture's new AgVentures Fund II focused on investing in leading agri-food tech startups across Latin America. Joining Yara Growth Ventures in the fund include IFC, IADB, BASF, Syngenta, Capria, and Adisseo.
Pablo Barrera, EVP Communications & Procurement in Yara, is seconded to IMAGINE Food Collective, where he will work with leading global companies and stakeholders to help drive systemic change of the food value chain.

Published on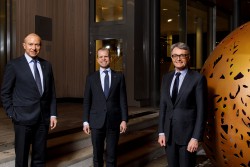 Oslo, 18 February 2021: Yara International has signed a Letter of Intent with Statkraft, and Aker Horizons, aiming to establish Europe's first large-scale green ammonia project  in Norway, enable the hydrogen economy and accelerate the green energy transition. The partners will target green hydrogen and green ammonia opportunities within shipping, agriculture and industrial applications, by electrifying Yara's existing ammonia facility in Porsgrunn.