Elma Electronic is a global leader in embedded computing solutions including integrated chassis systems, board products, modular enclosures, equipment cabinets and precision hardware components in standard and custom configurations. As a global organization, they keep close to their customers and partners worldwide with sales, design and manufacturing facilities across three continents.
Elma Electronic Inc.
44350 S. Grimmer Blvd.
Fremont, CA 94538
Phone: 510.656.3400
Fax: 510.656.3783
Publications

Published on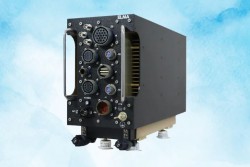 Six-slot chassis includes military-grade components like MIL-STD-38999 connectors and high-altitude fan tray that operates under extreme conditions.