Epirus
Epirus is a high-growth technology company developing solid-state, software-defined directed energy systems that enable unprecedented counter-electronics effects and power management solutions to optimize power efficiency in defense and commercial applications. With a constant emphasis on innovation, they are redefining the future of power to bring tomorrow's capabilities to life, today. And that's just the beginning. 
Los Angeles, CA / McLean, VA
info@epirusinc.com
Publications

Published on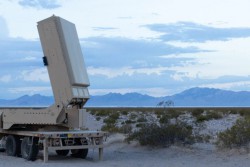 The US Army has accepted delivery of  Epirus's  first high-power microwave prototype for a new developmental initiative aimed at protecting soldiers and facilities from swarms of aerial drones, the company announced today.