Teledyne FLIR designs, develops, manufactures, markets, and distributes technologies that enhance perception and awareness. They bring innovative sensing solutions into daily life through their thermal imaging, visible-light imaging, video analytics, measurement and diagnostics. Teledyne FLIR Defense is a leader in surveillance imaging technologies, unmanned air and ground platforms, CBRN/hazmat detection systems, as well as integrated sensing solutions that meet the mission needs of the global security community.
Teledyne FLIR offers a diversified portfolio that serves a number of applications in government & defense, industrial, and commercial markets. Their products help first responders and military personnel protect and save lives, promote efficiency within the trades, and innovate consumer-facing technologies. Teledyne FLIR strives to strengthen public safety and well-being, increase energy and time efficiency, and contribute to healthy and intelligent communities.
Website
Publications

Published on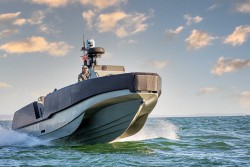 SeaFLIR 240/EP imaging sensor makes its debut in Australia High impact surveillance for sea-based ISR, search & rescue, and SOF missions Advanced optics and image processing deliver best-in-class range performance for object detection, recognition and identification

Published on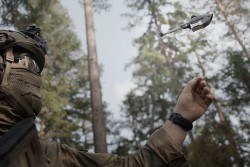 Teledyne FLIR Defense, part of Teledyne Technologies Incorporated (NYSE:TDY), is introducing its new Black Hornet® 4 Personal Reconnaissance System at this week's Association of the U.S. Army (AUSA) conference in Washington D.C.