Iso Roobertinkatu 21
FI-00100, Helsinki, Finland
Publications

Published on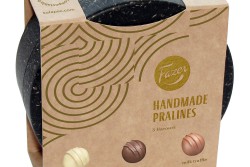 /ins    Fazer is committed to continuing the creation of sustainable solutions for the benefit of people and the environment, and packages have their own role to play in this. In 2018, Fazer and Sulapac kicked off a collaboration project with the aim of researching, developing and testing microplasticfree, compostable packaging solutions for foodstuffs. Fazer is the first company with which Sulapac has engaged in the product development of food packaging. The first output of the collaboration – a box containing Fazer's traditional handmade pralines – will become available at the end of November.

Published on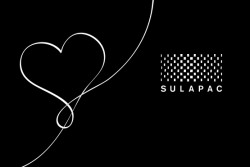 / ins    Sulapac, a Finnish company listed among the top-100 hottest start-ups in Europe by Wired Magazine, is pleased to announce that the French luxury house Chanel has decided to shoulder its development, thus becoming its first investor coming from the cosmetic industry.  Aiming to tackle the accumulation of non-biodegradable plastics,  Sulapac has developed an innovative material which responds to consumers' growing desire to find environmentally friendly products or packaging.

Published on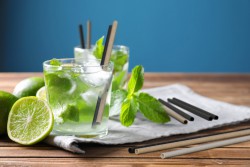 /ins   Stora Enso and Sulapac continue to combat the global problem of plastic waste by introducing a demo of a sustainable straw at Slush 2018, a global leading startup event gathering of 20 000 tech enthusiasts. The demo, targeting industrial scale production, is designed to replace traditional plastic straws with renewable ones. The straws are based on Sulapac's biocomposite material – made of wood and natural binders – designed to be recycled via industrial composting and biodegrade in marine environment.