Publications

Published on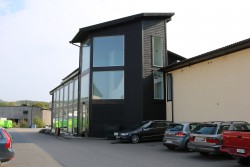 /ins . Concept Sweden AB is a young company, but they have many years of experience within the field of automation. Situated in Gothenburg, on the west coasts of Sweden, a group of experienced engineers and young blood in the line started the automation company in 2011. The startup has been very successful with an average growth rate of more than 25% per year. They have had a high annual profitability right from the start, and their new waterjet cutting machine investment has improved profitability even further.

Published on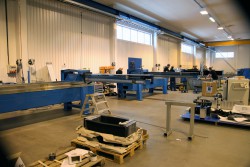 /ins The Technology behind a five-year performance warranty. Waterjet technology is unique cutting method using natural elements like water, sand and pressure. No heat or chemical substances are being added and no poisonous fumes are created. Natural elements, yes, but these forces must be controlled and is a tough environment for man-made machines. How to build a long-life, high performance waterjet machine starts with some basic design principles. We went into the production hall of world leading waterjet manufacturer Water Jet Sweden to check behind the curtains building the entry level T-model machine.

Published on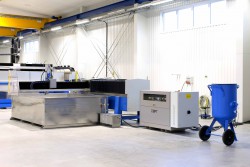 /ins Low investment. Long life. High performance.  T-model is as rare as an entry level waterjet cutting system based on very high quality standard. Water Jet Sweden has for decades been building quality waterjet cutting machines for the most demanding customers. A craftsmanship rooted in Swedish industrial tradition with machine installed all around the world. The new T-model is based on that tradition.