SMARTON® – the intelligent crane from Konecranes
Intelligent, modular and versatile – SMARTON sets new standards in technology, flexibility, efficiency, and safety.

SMARTON is the result of Konecranes' 50+ years of experience with heavy-duty lifting applications in process industries. Since its launch, SMARTON has been adopted by many of the world's leading industrial companies because it offers the right mix of mechanical excellence, lifting intelligence, and service support. SMARTON works intelligently for industries including general manufacturing, steel, automotive, pulp and paper, mining and power, among others.
SMARTON can lift from 6.3 to 250 tons with a single trolley and up to 500 tons with two trolleys. SMARTON's lifting intelligence is scalable to meet different lifting needs. If a basic heavy-duty crane with modest lifting intelligence is needed, SMARTON does the job well. In its basic form, it comes with many standard features that will benefit the customer's production process. If the customer's load-handling needs are more complex, lifting intelligence in the form of Smart Features can be added as needed. "Certain Smart Features are highly recommended in the vast majority of applications, but others are available and worth investigating in the context of customer production process," says Niklas Brönn, Managing Director Konecranes Middle East.

Modular and expandable

The SMARTON philosophy: Tried and tested components and features are the basis of the crane system. This approach makes SMARTON customizable and expandable at any time. For example, software-based Smart Features can also be installed to SMARTON afterwards when the crane has already been in operation for years.

Service friendly

SMARTON is always equipped with TRUCONNECT® Remote Monitoring and Reporting service. It provides actual usage data that enables you to optimize maintenance activities and gives visibility to maintenance and application compliance. The data gives the confidence to plan your actions and make informed decisions regarding maintenance investments and productivity. Remote Services also enables the 24/7 support functions in case of an equipment breakdown.
 
Efficient, safe and user friendly

SMARTON and all its features are designed and manufactured in order to increase safety and improve productivity and efficiency. The crane has to be also easy to operate.

Smart Features

A few examples of the features available:

• Sway Control: prevents load swinging caused by acceleration and deceleration, reducing load cycle times

• Shock Load Prevention: ensures smooth load pick-up, preventing harmful shocks to the load and crane

• Protected Areas: up to 16 pre-defined no-go areas can be set for the crane; improving safety

• Inching: allows approach to the load destination with great accuracy, boosting productivity and safety when very accurate load placement is needed

• Target Positioning: allows work cycles to be carried out using only two buttons for the most frequently used positions; increasing safety and significantly reducing work cycle times

Another good example of increased efficiency is an optional Regenerative Network Braking System, which feeds energy back to the supply network during deceleration and lowering, resulting in savings in energy costs.

Future-proof

SMARTON is a top-performance crane system, which combines the best crane characteristics and components, supports production sequences intelligently and efficiently, and will stand by the customer's side in the future as well, providing individual care and flexibility.


Konecranes is a world-leading group of Lifting Businesses™, serving a broad range of customers, including manufacturing and process industries, shipyards, ports and terminals. Konecranes provides productivity-enhancing lifting solutions as well as services for lifting equipment and machine tools of all makes. In 2011, Group sales totaled EUR 1,896 million. The Group has 11,900 employees, at 609 locations in 47 countries. Konecranes is listed on NASDAQ OMX Helsinki (symbol: KCR1V).

www.konecranes.com
 
Photo captions/source:
Konecranes

SMARTON® crane – Intelligent, modular and versatile


Further information for the Middle East:
Konecranes Middle East
Ratan Biswas
Sales Manager – Industrial Cranes
ratan.biswas@konecranes.com
Phone +971 4 815 6816 | Mobile: +971 50 423 6452

Lena Ansorge
WEMEA Marketing & Communication, Industrial Cranes
Lena.ansorge@konecranes.com
Phone +49 6103 7333-235 | Mobile +49 162 2824233
For more information for South Africa and Southern Africa:
Konecranes PTY LTD South Africa
5 Jurie Street, Alrode, Alberton
P.O: Box 11713, Randhart 1457
John Macdonald, Sales and Marketing Director
E-mail: John.macdonald@konecranes.com or phone +27 11 864 2800
Lindy Nauta
E-mail: lindy@houtbaypr.co.za
Tel. +27 21 790 1198
Mobile +27 83 269 9545
Press release images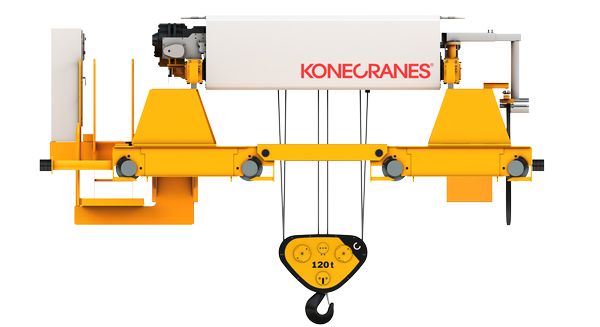 SMARTON® crane – Intelligent, modular and versatile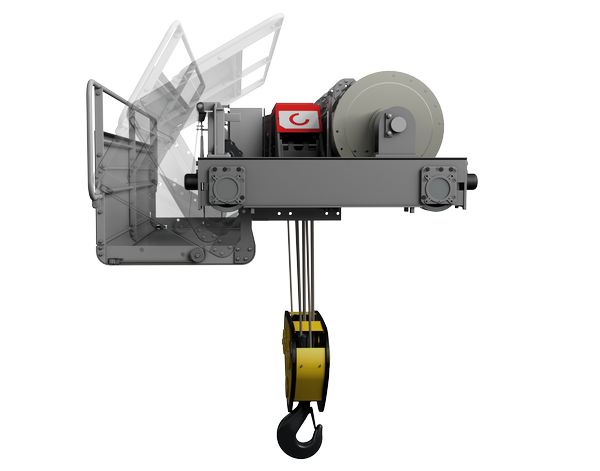 SMARTON® crane – Intelligent, modular and versatile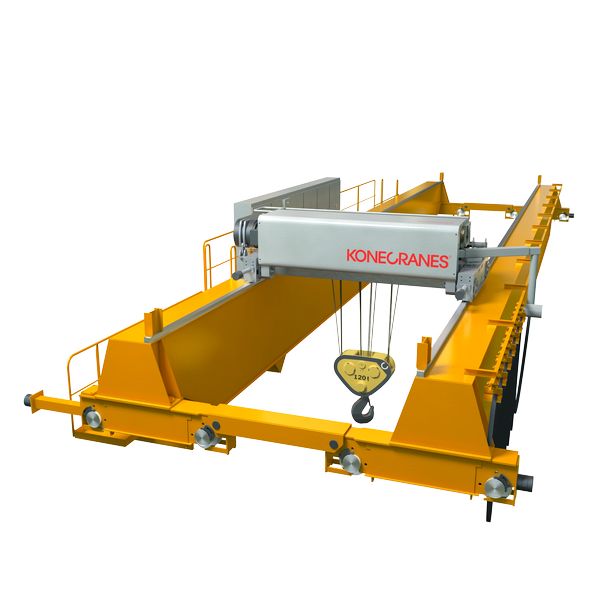 SMARTON® crane – Intelligent, modular and versatile